For those who celebrate, Caput Mundi Cibus would like to wish you a Merry Christmas and a Happy New Year! And for those who do not celebrate, let's just say Happy Holidays and a Prosperous New Year!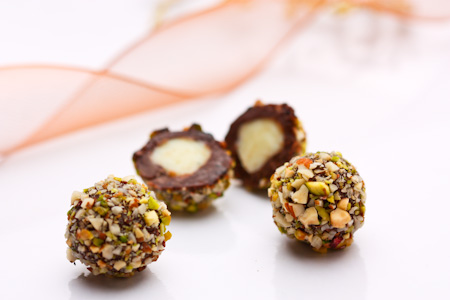 This year we celebrate with
Dark & White chocolate truffles, lemon and vanilla flavored and coated with mixed nuts
.
This will also be the first Christmas in many, many years that I won't be cooking – instead I will escape to a far-away country looking for new inspiration and unfamiliar flavors.
2010 has been a great year with lots of new experience, new friends and good food! There are already some very interesting features lined up for next year, something that makes me believe 2011 maybe could be even better!
So please take care and stay tuned for 2011!
Best Regards, John