March 31, 2011 - 11:57 pm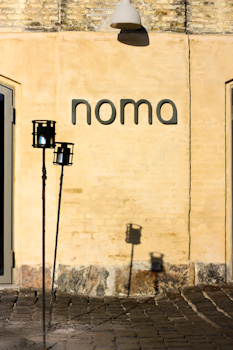 There hasn't been a lot of things happening on this blog lately, no posts, no photos, nothing. I do apologize for this, but there's a good reason for it. Long story made short - I am working, during 3 months, in the kitchen of what is appointed by the San Pellegrino "World's 50 Best Restaurants" guide to be The best restaurant in the world - Noma, in Copenhagen.
It's a great opportunity I have been offered, an amazing experience of course, good fun and hard work. This is why I have been devoting all my waking hours (and some of my non-waking ones) to food in all its guises. The philosophy of all that concerns food is so different here at Noma from what I have experienced before. The same goes for the manner in which the guests are treated, the way the chefs personally serve the guests and the natural, down-to-earth atmosphere. Under the food's seeming simplicity, there are dishes composed with an extraordinary skillfulness by a staff worth all praise.
I will get back with a further report and more details about my time at Noma as soon as I manage to find the time, until then - eat well!